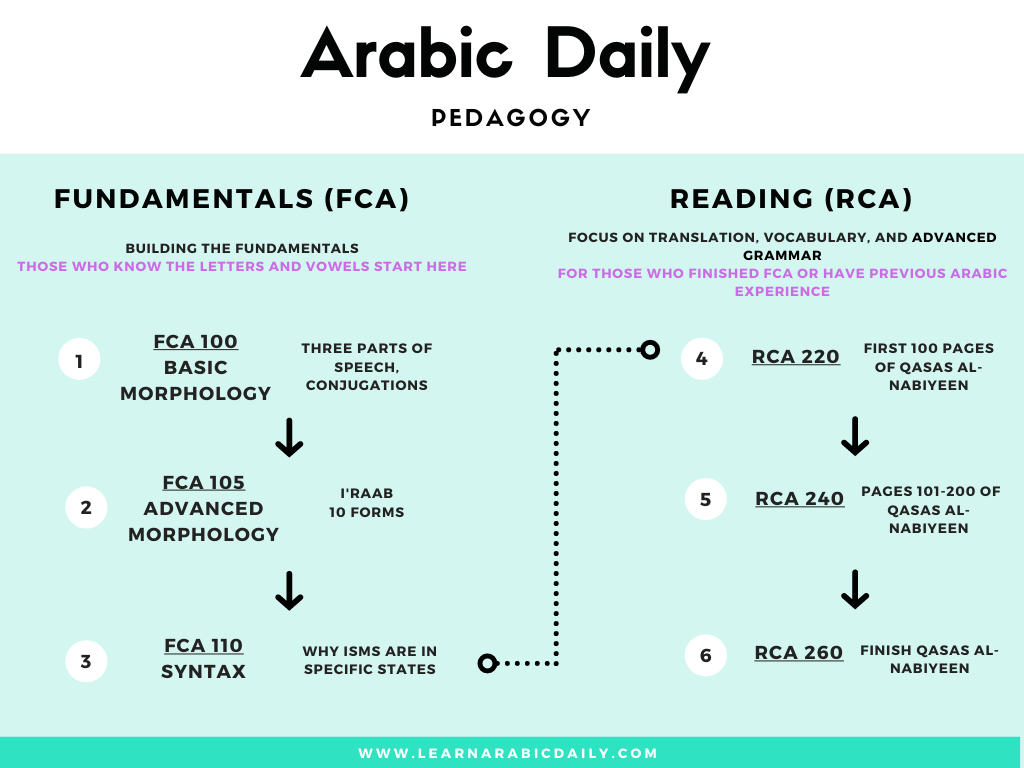 We offer 6 courses. A students begins course one already knowing the letters and vowels. After 6 semesters the student will have learned the fundamentals of Arabic and have read over 300 pages of classical Arabic before graduating.
Winter 2022 Course
FCA 100 Winter 2022 – Adult
From: $100.00
FCA 100 – Fundamental Classical Arabic: Words
In this course students learn the three parts of speech (nouns, verbs and prepositions) along with conjugation of verbs and the different states of words (raf, nasb, jarr).
Prerequisite: Familiarity with Arabic vowels and letters
Still not sure? Subscribe to get more information!