Learn Arabic As You Go Through The Qur'an and other texts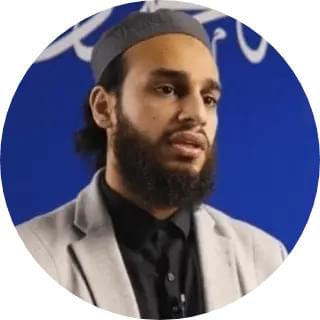 From The Desk Of Faraz Malik
Founder & CEO of Arabic Daily
What does learning Arabic mean for you?
For some of you…you want to learn Arabic for the first time, but just don't know where to start.
For several of you…you want to develop a deeper understanding of the Qur'an (the word of Allah SWT), but you have tried multiples times and it just doesn't stick.
For others of you…you are looking to understand the words used in our daily prayers, du'as (supplications), and hadiths so you can develop a deeper heartfelt connection with Allah SWT.
And for a few of you…you are looking for a support system that can help you learn Arabic in a way that is SIMPLE, and most importantly that is designed to hold you accountable so you don't lose motivation.
There is no question that understanding the Qur'an, hadiths, and our prayers without the need for translation or interpretation is a great blessing. It will deepen your love and respect for Allah's words. But it cannot be attained without taking the first step – learning Arabic.
More than just its capacity for deep beauty and eloquence, there's secrets embedded within its grammar, vocabulary and derivation. Not everyone who learns Arabic online knows about these secrets. Not everyone who teaches Arabic even knows them!
In this SPECIAL Program, we'll expose you to some of these hidden treasures. You'll be so mesmerized, that even if you're learning Arabic for the first time, you will have the tools to dive deeper into the language to unravel all of its mysteries.
✅ THIS IS FOR YOU IF…
You are trying to learn Arabic for the first time, and you've struggled and couldn't find a simple proven program that WORKS

You know SOME Arabic and would like to increase your knowledge and mastery of the language

You would like to connect with the Qur'an on a deeper level, and uncover the gems hidden in the Arabic language that just can't be reproduced in translation

You want to develop a direct relationship with Allah through his book instead of relying on OTHERS to explain what is being said

You want to get a deeper insight into a rich Islamic culture and history (books of the past and today) connecting you to an entirely NEW world
If you said "YES" to any of the above, then I want to invite you to join our program where you will learn Arabic through the Qur'an