Integrating Classical Arabic to High School Students
The only program that combines Classical Arabic training with Modern Curriculums for High School Students
Arabic Daily High School courses are a perfect fit for
Students who go to a Public, Private or Charter School which do not offer Arabic
Homeschooled students looking to add a foreign language to their curriculum
High School aged students who want to learn with students their own age
Classes that attract the brightest students in the nation
Gaining Classical knowledge with the best modern techniques and organization
Students and Parents looking for flexibility
Transcripts are provided upon request and sent to schools. We are accredited by WASC and Cognia which allows us to work with schools directly.
Nuh – Home School California
This is the best course I have taken in Arabic. I highly recommend it for any high schooler thinking about transferring credits. 
Here's how the program works…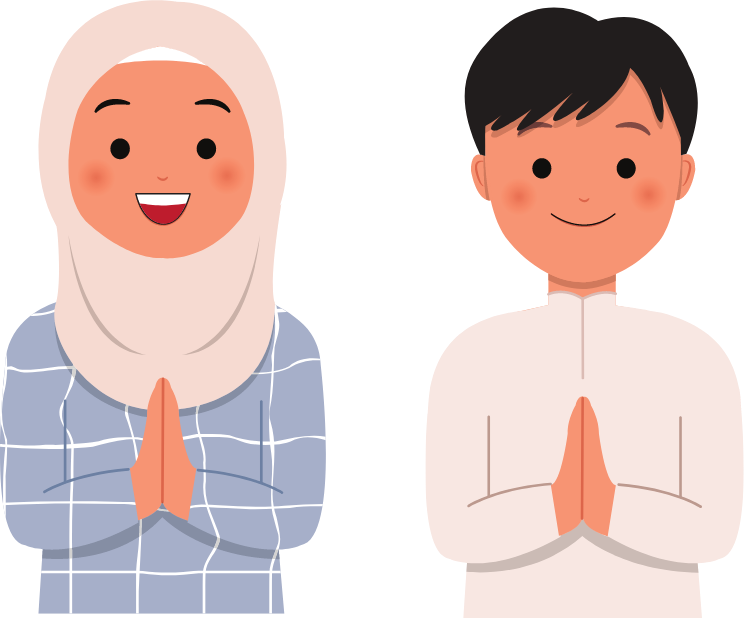 This is a Classical Arabic course dedicated for high school students. Students come from public and private schools while some are homeschooled. Every school requires foreign language credit, yet few offer Arabic as an option. As an accredited institute, Arabic Daily works with parents and schools to transfer credits over to fulfill this foreign language credit. Each school has different policies. It is important that you speak to your counselor as soon as possible to ensure credits can be transferred.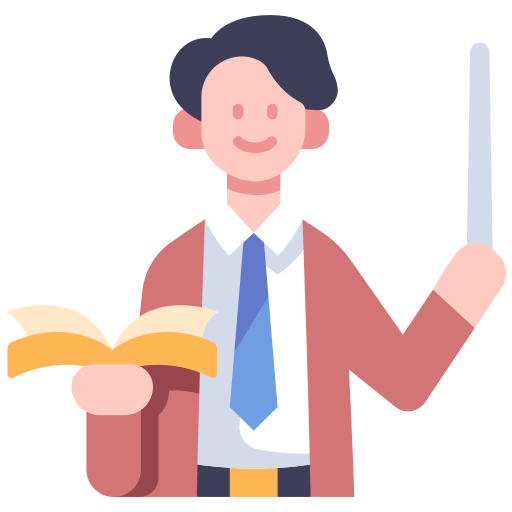 With real and experienced instructors, it is not YOU who has to conform to the curriculum, but the curriculum that conforms to YOU! All learning sessions are delivered with a live instructor where you can ask questions and get the support you need to succeed. All classes are live with recordings available for review or excused absences. Live attendance is essential for a student's success.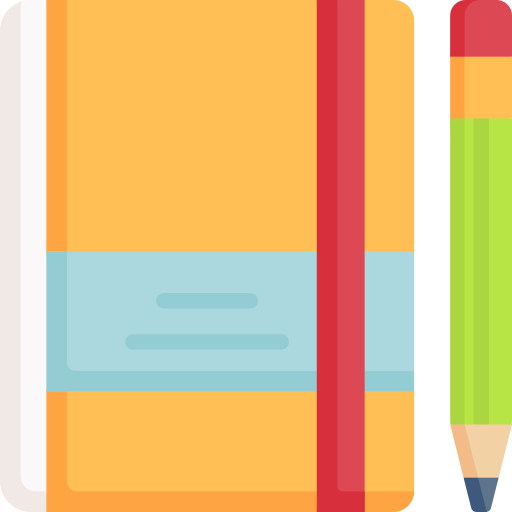 You will be shipped a specialized workbook where you can save your notes, complete with exercises to apply the teachings and practice!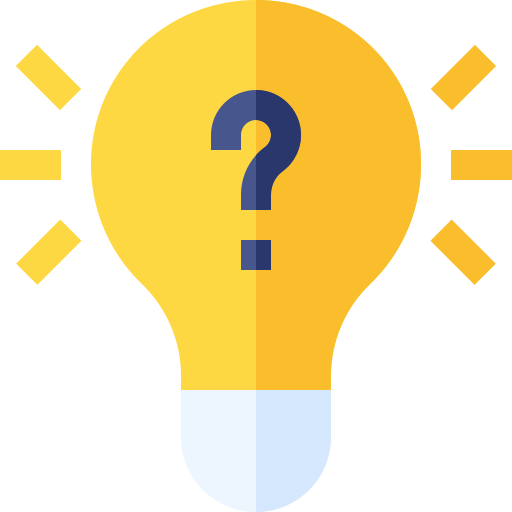 Learning should always be fun and engaging.Take advantage of quizzes to test your knowledge and retain all the concepts you've learned for LIFE!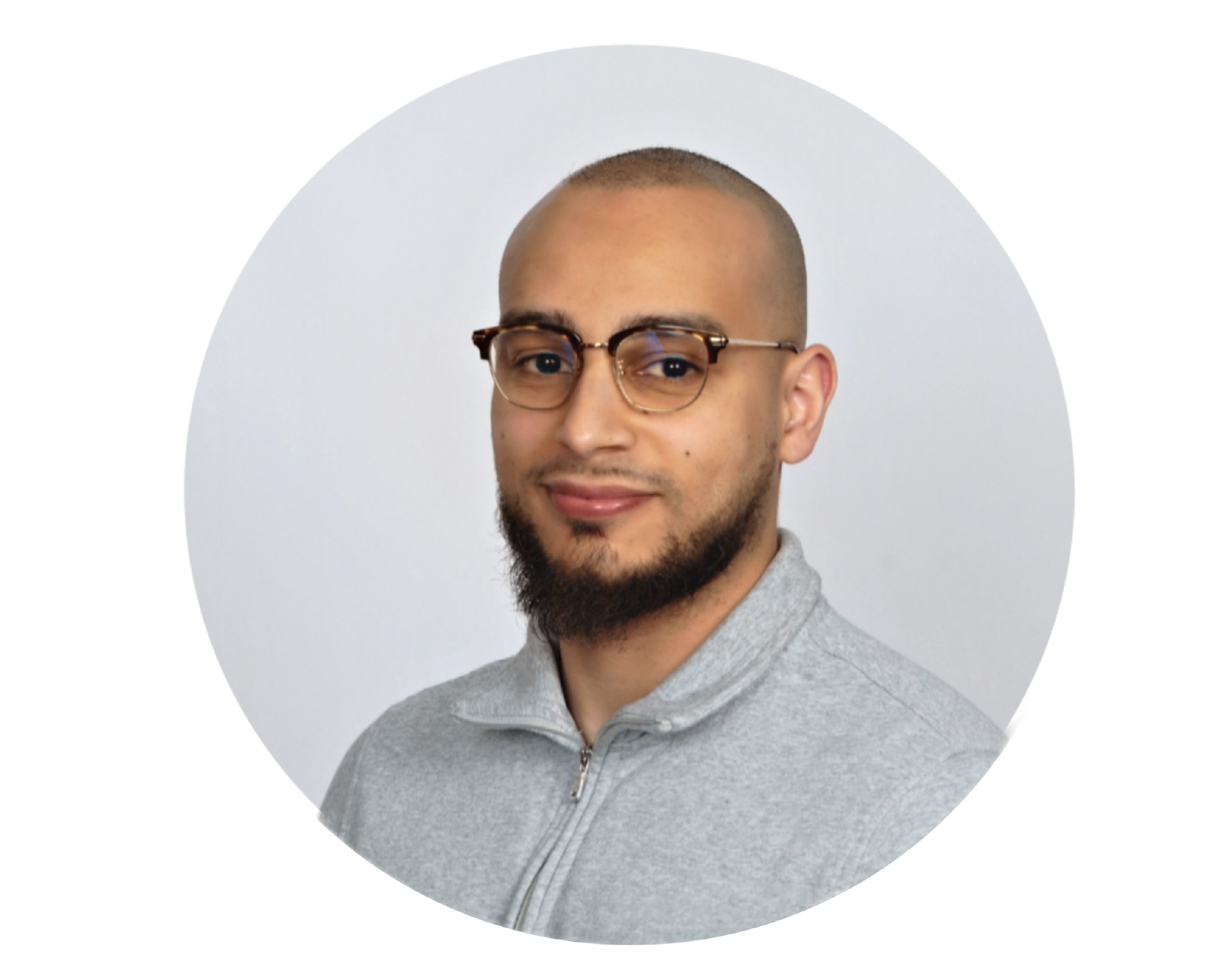 Live Sessions
Class Timings will be determined through a form that will analyze all the students' availabilities. We always find a time that works for everyone. This is where we'll deliver the core course content. Each live session has materials covered and time for Q&A.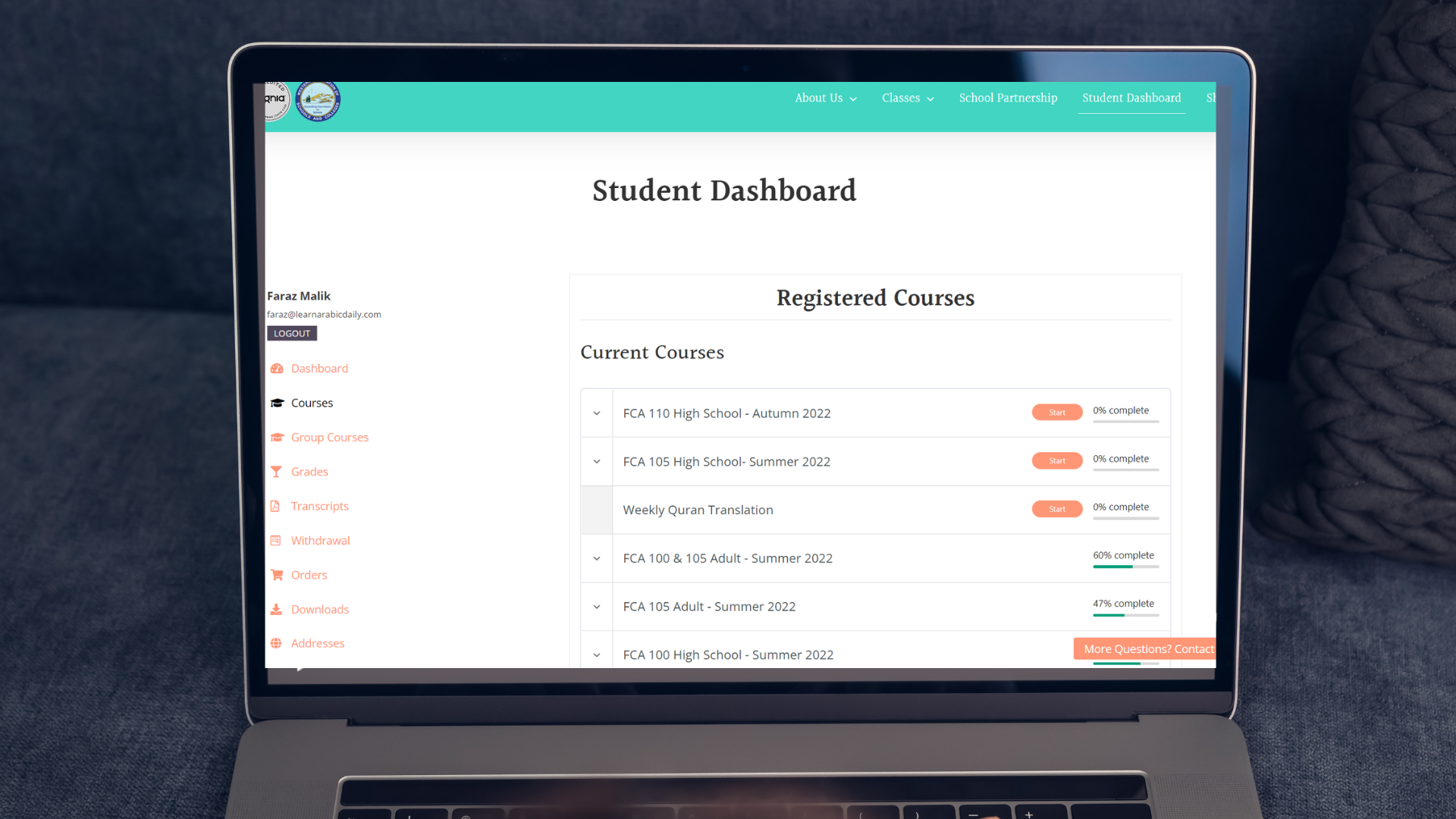 Available Recordings
You will have access to all of our recordings.
Missed Class? No worries, catch up with recordings
Forgot some of the material? Use the recordings to reveiw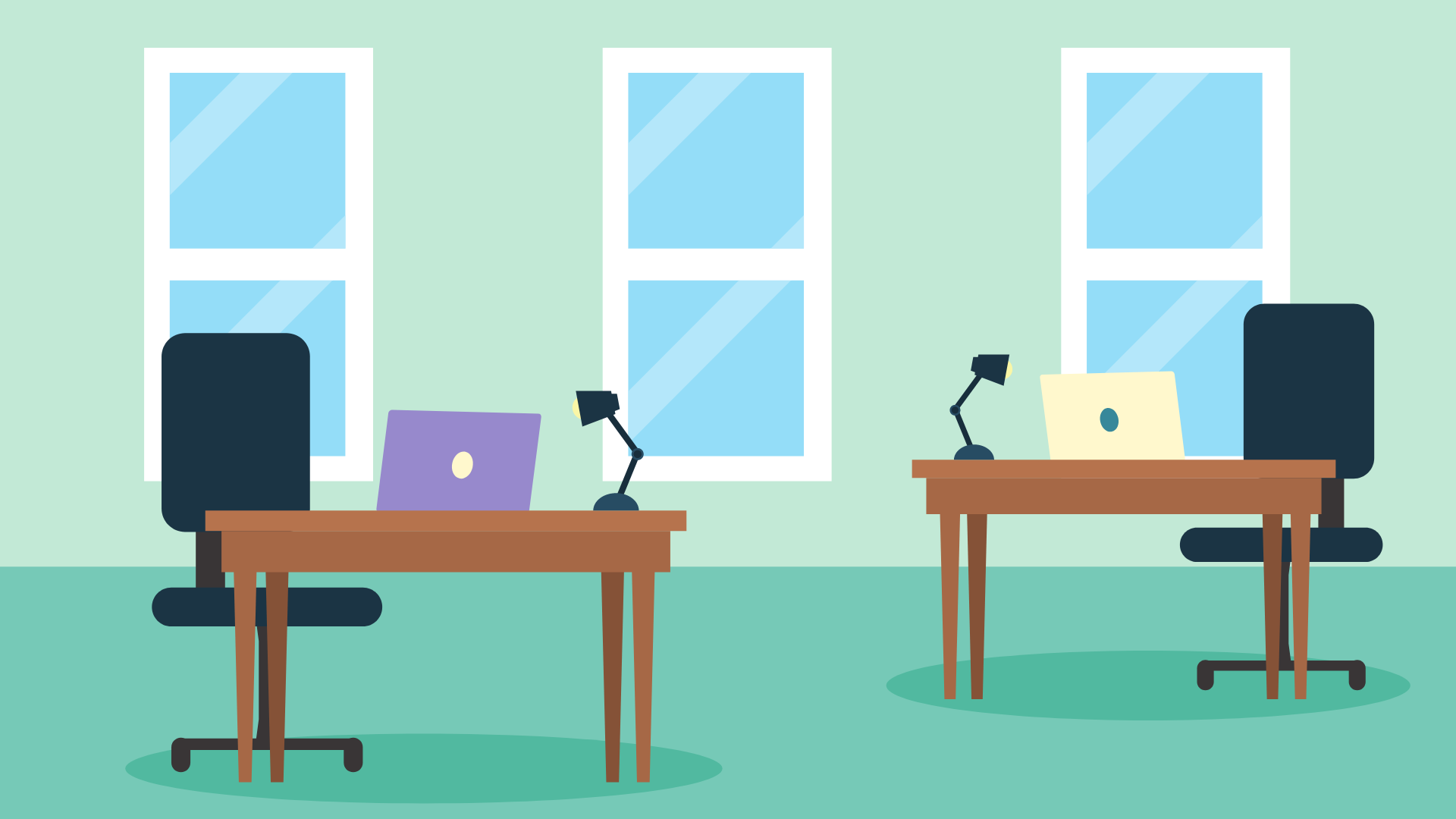 Access to Private Office Hours
Have a question throughout the week? Want to discuss a topic with a student from the class? Have access to our qualified teachers anytime during the week.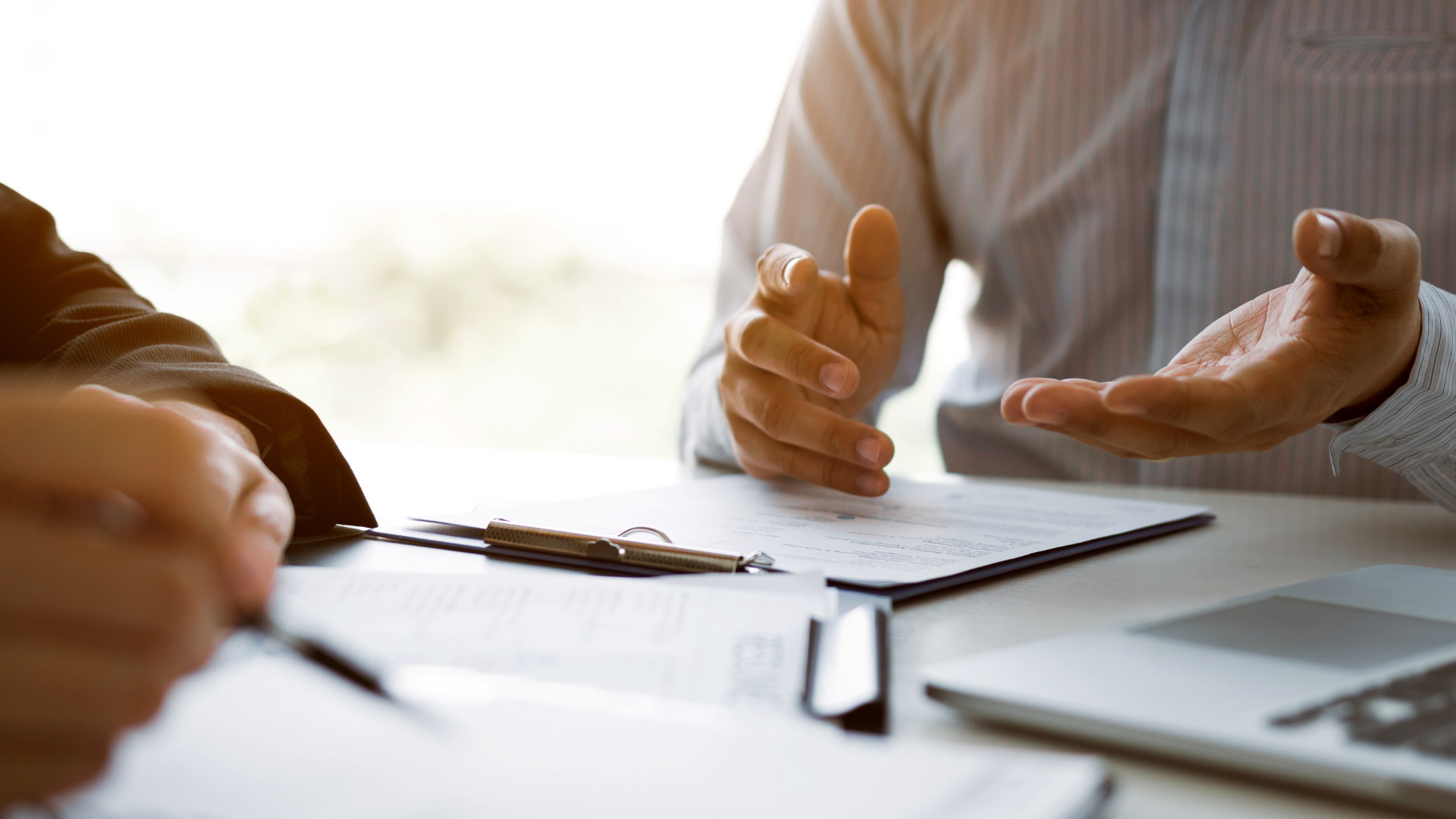 Review Feedback
Assignments are reviewed in class. There are self-paced quizzes and reviews that will test to see how well you know the material.
Arabic Daily Pedagogy
Arabic Daily has divided Classical Arabic learning into 6 levels. Each level is the equivalent to a semester. Classes run twice a week for 90 minutes allowing us to integrate this in the schedule of a busy high school student.
The first three levels fall under our Fundamentals Track. The goal of this track is to build the framework of Arabic. We teach you all the tools you need to navigate through Arabic.
The last three levels fall under our Reading Track. The goal of this track is to build vocabulary and reading practice by practically using these tools.
Fundamentals Track (FCA)
Reading Track (RCA)

Arabic 1A

FCA 100

Basic Morphology – Three Parts of Speech

Arabic 2B

RCA 220

Translation & Review

Arabic 1B

FCA 105

Advanced Morphology – Inflection & 10 Forms

Arabic 3A

RCA 240

Translation & Advanced Grammar

Arabic 2A

FCA 110

Syntax – Sentences

Arabic 3B

RCA 260

Translation & Research
This course was beneficial and very flexible. The pace is well-set and the teachers are very kind. Overall, a wonderful experience.
The Course Curriculum
This is exactly what we'll be covering every week of the course, broken down week-by-week for Arabic 1A (FCA 100)
How will we know if our school will take this credit?
We understand that this can be nerve-racking, but dealing with schools is not as hard as you think. All you need to do is go to your counselor and tell them that you want your child to learn Arabic through us, and that we are an accredited institute. More questions? Fill out the form
Student Journey
There are many ways students can go through their journey in learning Classical Arabic.