Learning Arabic doesn't have to be difficult.
We have listened to thousands of students and there is a theme:
The Arabic Frustration Cycle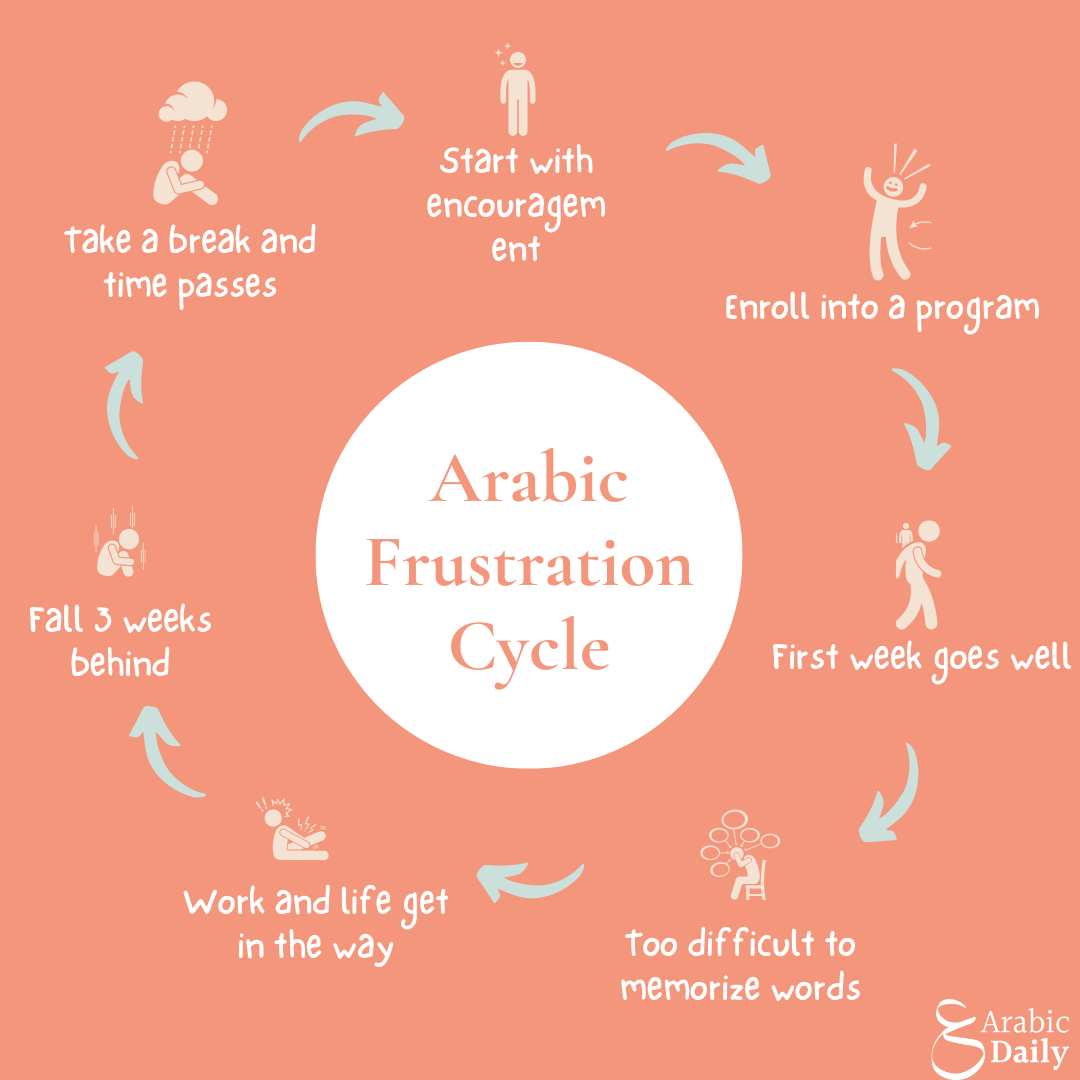 Your Instructor : Faraz Malik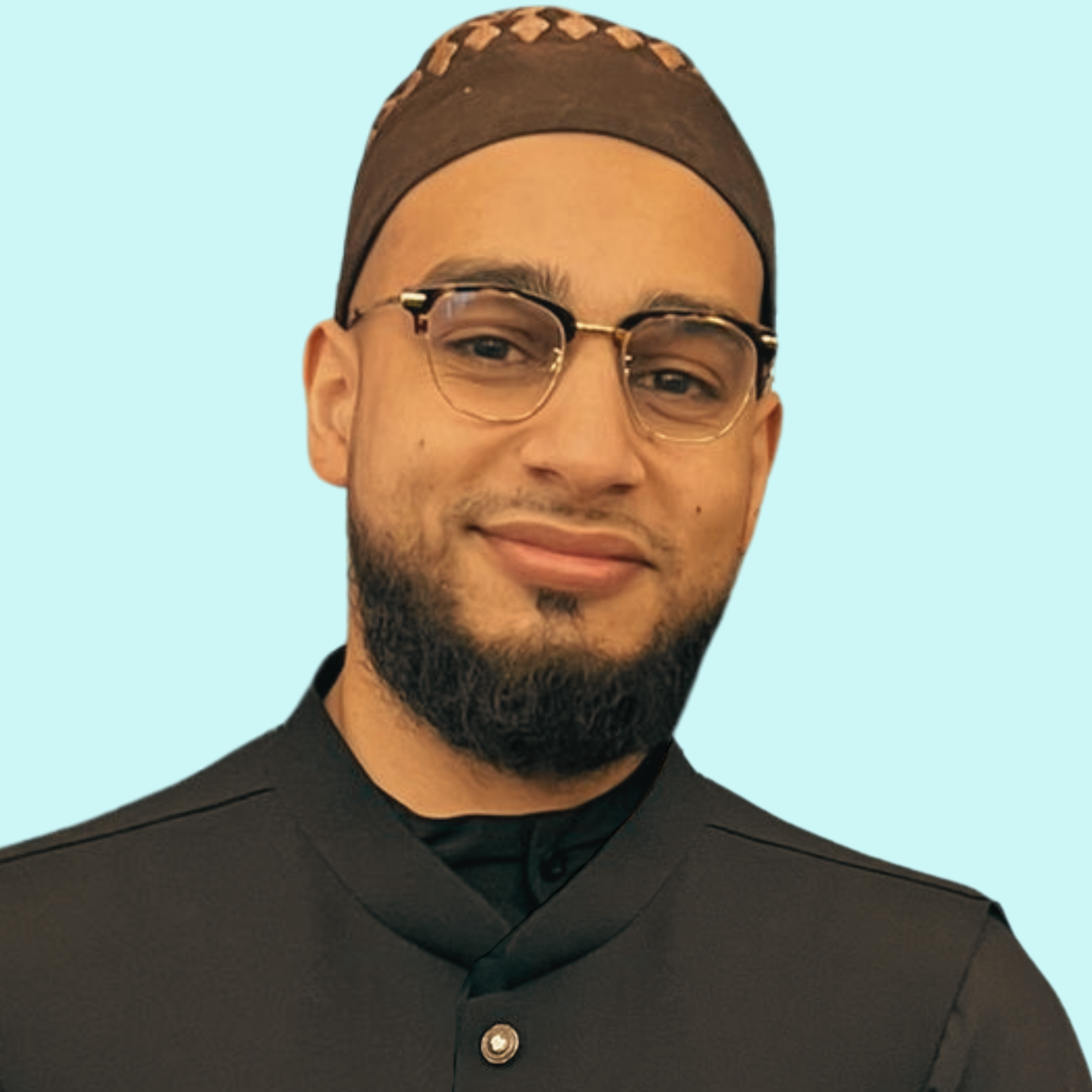 Growing up I didn't start speaking until I was 5 years old.
My family was concerned and took me to multiple speech therapists. As a result, I grew up struggling to speak English, my first language. No one ever thought I would be able to speak and understand multiple languages, let alone English.
How did someone like me reach fluency in Arabic?
I realized that my approach in understanding languages was all wrong. I couldn't just pick up the language by listening and practicing it. I needed a clear and concise methodology. I needed to go at a reasonable pace. And I needed to maintain my level of motivation.
Now I want to share that journey with you.
My goal is to help remove the stigma from Arabic being an intimidating and difficult language.
If I could do it, so can you!
Pedagogy
Arabic Daily has divided Classical Arabic learning into 6 levels. Each level is the equivalent to a semester. Classes run twice a week for about an hour allowing busy individuals to learn without disrupting their schedules.
The first three levels fall under our Fundamentals Track. The goal of this track is to build the framework of Arabic. We teach you all the tools you need to navigate through Arabic.
The last three levels fall under our Reading Track. The goal of this track is to build vocabulary and reading practice by practically using these tools.
There is a combination of live zoom lessons, open live Q&As, recordings available, and exercises to help you achieve the goal you have been wanting for so long.
Fundamentals Track (FCA)
Reading Track (RCA)

Level 1

FCA 100

Basic Morphology – Three Parts of Speech

Level 4

RCA 220

Translation & Review

Level 2

FCA 105

Advanced Morphology – Inflection & 10 Forms

Level 5

RCA 240

Translation & Advanced Grammar

Level 3

FCA 110

Syntax – Sentences

Level 6

RCA 260

Translation & Research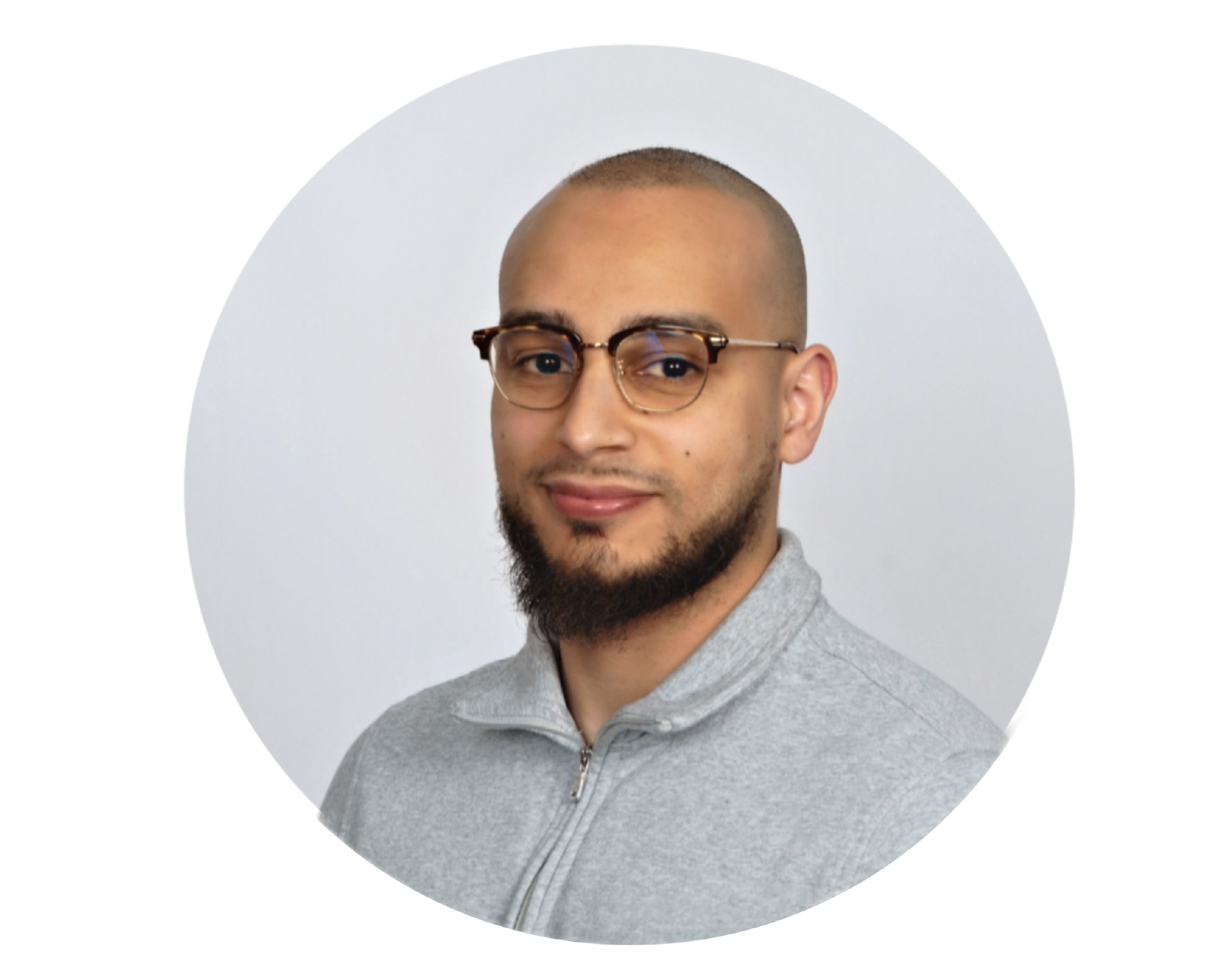 Core Live Sessions with a certified instructor
Get personal access to your teachers to ensure you learn properly. Each live session has materials covered and time for Q&A.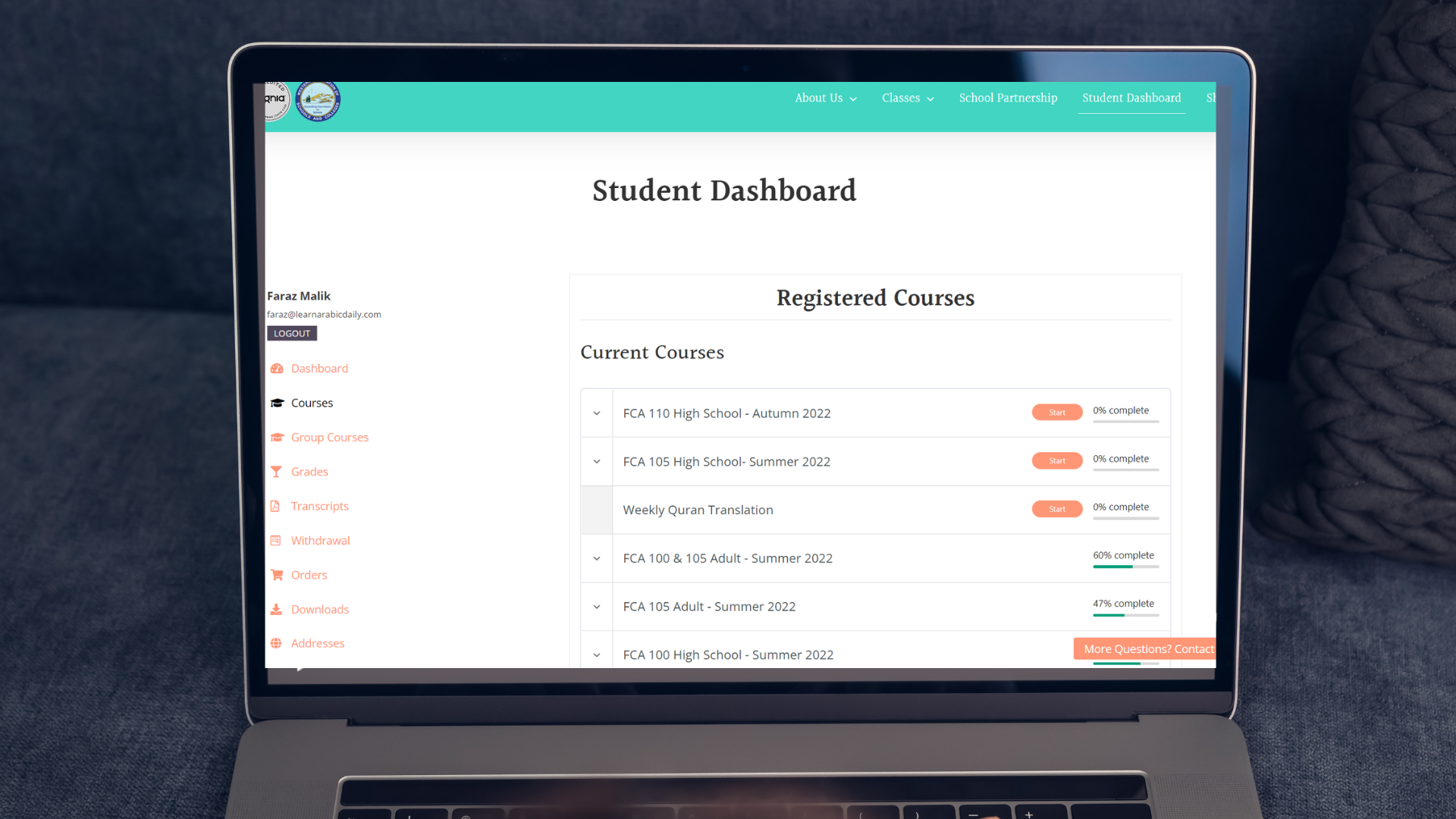 Available Recordings
You will have access to all of our recordings for an entire year. Don't worry if you missed a class because of your busy work schedule, the recording will be waiting for you in our LMS system. Forgot some of the material? Watch the recording in our LMS system.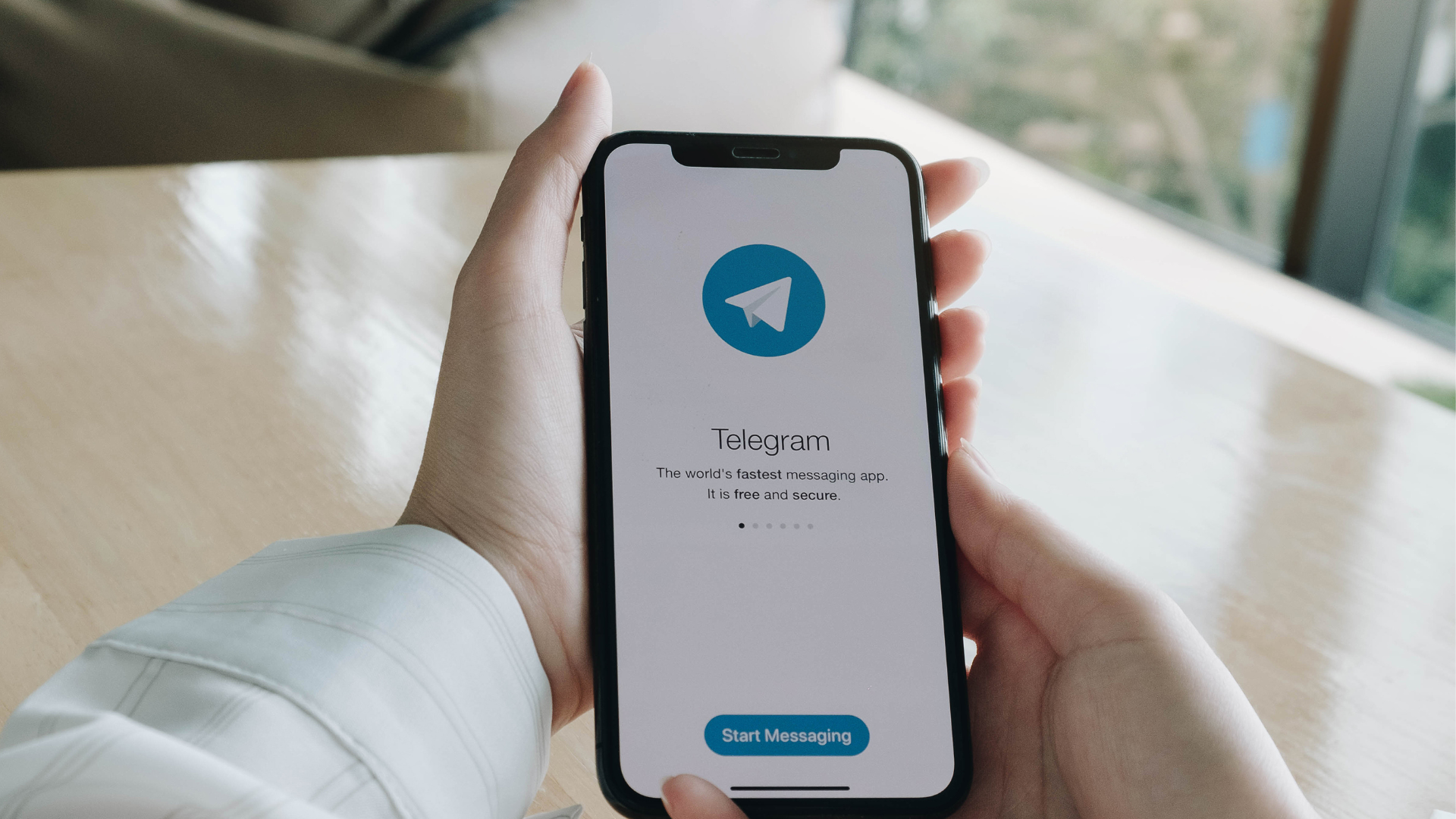 Access to Private Telegram Chat Group
Have a question throughout the week? Want to discuss a topic with a student from the class? Have access to students and Ustadh Faraz in a private Telegram Group to have any questions answered throughout the week.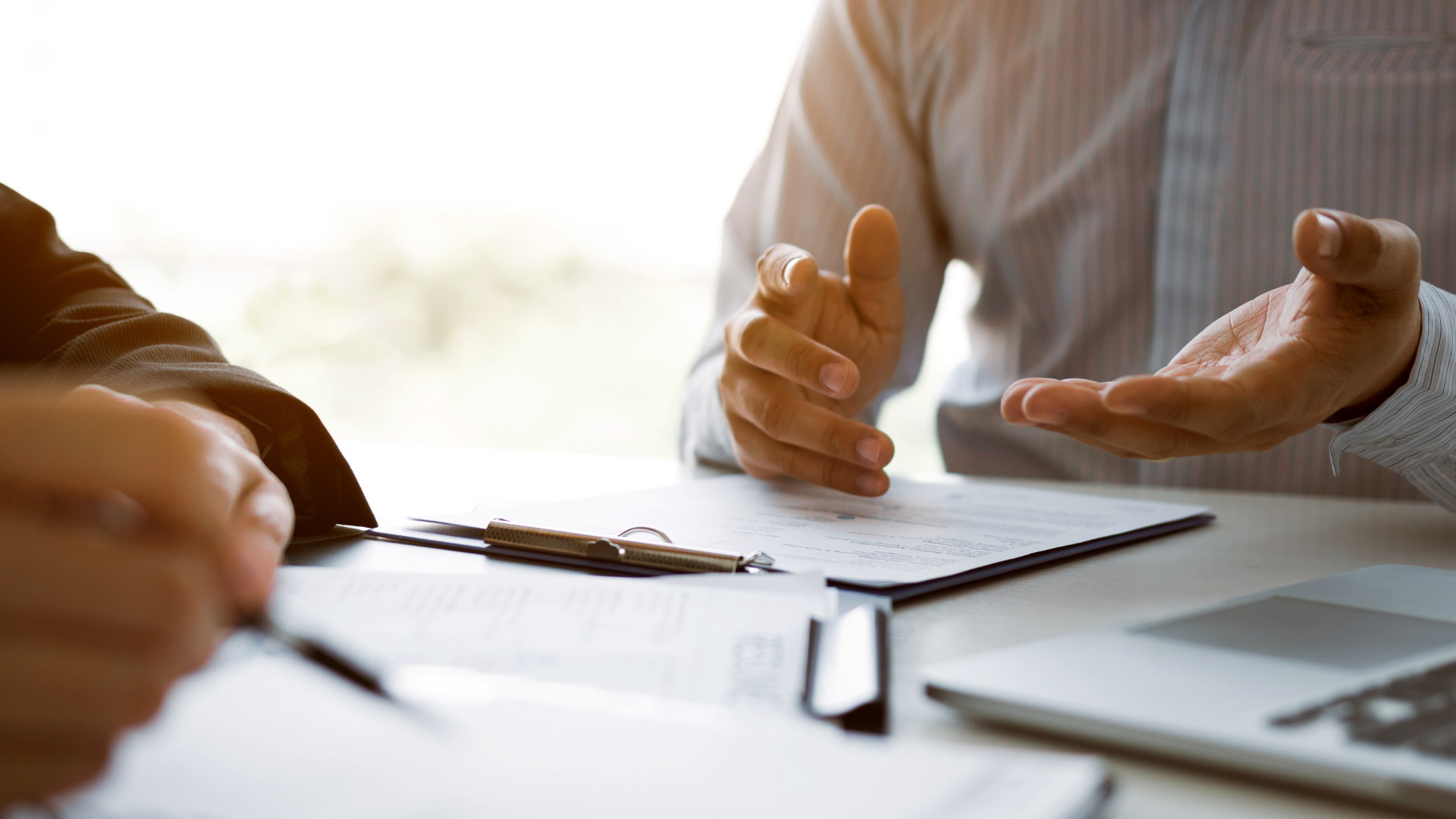 Review Feedback
Assignments are reviewed in class. There are self-paced quizzes and reviews that will test to see how well you know the material.
The Course Curriculum
This is exactly what we'll be covering every week of the course, broken down week-by-week for Level 1A (FCA 100)
You definitely aren't expected to be able to attend every single live session, and every session is recorded.
Student Journey
The entire journey for a students takes two years. At the end of two years, students will be able to read and translate Classical Arabic texts. We understand that two years can be intimidating and a long commitment. This is why you will have to option to stop after the FCA Series.
The FCA Series will end at the beginning of Ramadan 2024. At this point you will be automatically be enrolled in our Ramadan Crash Course. You will then have the option to enroll in our RCA series.
Summer

2023

Fall

2023

Spring

2024

Summer

2024

Fall

2024

Winter

2025

FCA Series

Fundamentals

FCA 100

Basic Morphology

FCA 105

Advanced Morphology

FCA 110

Syntax

RCA Series

Reading

RCA 220

Intro to Translation

RCA 240

Intermediate Translation

RCA 260

Advanced Translation
Frequently Asked Questions
Classical Arabic Adult Waitlist 2024